Healthy eating starts with GG Fiber
From the slow-baking European ovens of Norway comes the highest bran content product available. Prepared from 85% unprocessed bran, pure Norwegian spring water is added, causing the bran fibers to swell and expand. The batter is then slowly baked at extremely low temperatures over a 12-hour period, which prevents the destruction of any of the vitamins and minerals found in the ingredients. Through the process the moisture is driven off, leaving behind a crisp, flavorful, and thick bread containing 85% bran, which is immediately able to absorb moisture and provide bulk as it passes through the digestive system, making the bran as effective as possible. The special baking method maximizes the surface area of the fiber in the bran. So when GG Fiber Crispbread is consumed, it quickly absorbs more moisture and satisfies your appetite more completely than any other bran product available.
---
Helps maintain digestive health
---
Lowers cholesterol levels
---
Helps control blood sugar levels
---
Aids in achieving healthy weight
gg fiber
Crispbread Benefits
2g - 4g of Fiber
Per Serving
---
20 - 45 Calories
Per Serving
---
1g - 4g net Carbs
Per Serving
---
Simple Ingredients
High Fiber
---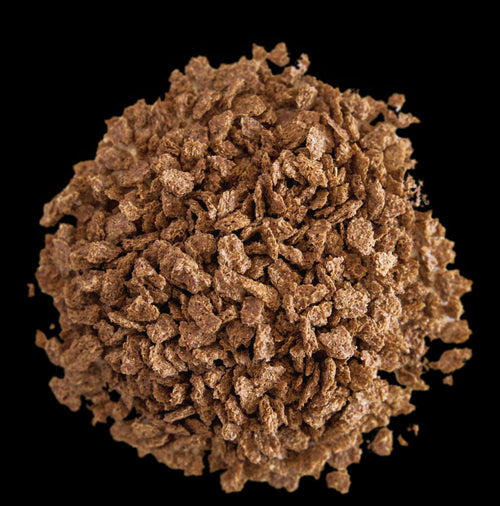 Best Things That Ever Happened To My Waistline!!! Ever since I discovered these All Natural Bran Crackers, my life has changed!
Estii I.
You don't buy this product for the flavour and texture. It's like chewing cardboards. You eat it because you care about your health, especially your colon health. I already eat a lot of veggies, but I will never give up on this product. It pushes gunk out of your system and makes you feel amazing!
Aelisa Bethg
This product is used as part of a Slimming World eating plan. It is used as a crispbread and also to make cakes. It does take a bit of getting used to as it is very dry but it provides high levels of fibre. However, I have been informed by H&B that it will no longer be stocked by them.
Sophie B
I eat these every morning with peanut butter and banana. Lightly toast the scan bran and it brings out the flavout. Full of fibre and so quite filling.
Weeeils